She is a new fanmade character by Lalaloopsyme. She can bake you cakes! 
Basic info 
Edit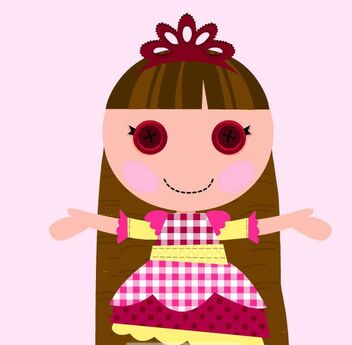 Sewn on: 
Sewn From
Pattern Patch:
Personality
Edit
makigu loves nutmeg! She sprinkles it on all her foods!
Her house is a a tall tower with nutmeg floating around the top.
Famous Appearences
Edit
She is on a badge for adding ten pictures to articles.
Ad blocker interference detected!
Wikia is a free-to-use site that makes money from advertising. We have a modified experience for viewers using ad blockers

Wikia is not accessible if you've made further modifications. Remove the custom ad blocker rule(s) and the page will load as expected.